Investing
What is investing and why should you do it?
Investing means allocating some of your money with the expectation to gain a return
Builds wealth over time – a great addition to savings
Regular investing will yield a higher return over time

Asset Classes Vs. Investment Vehicles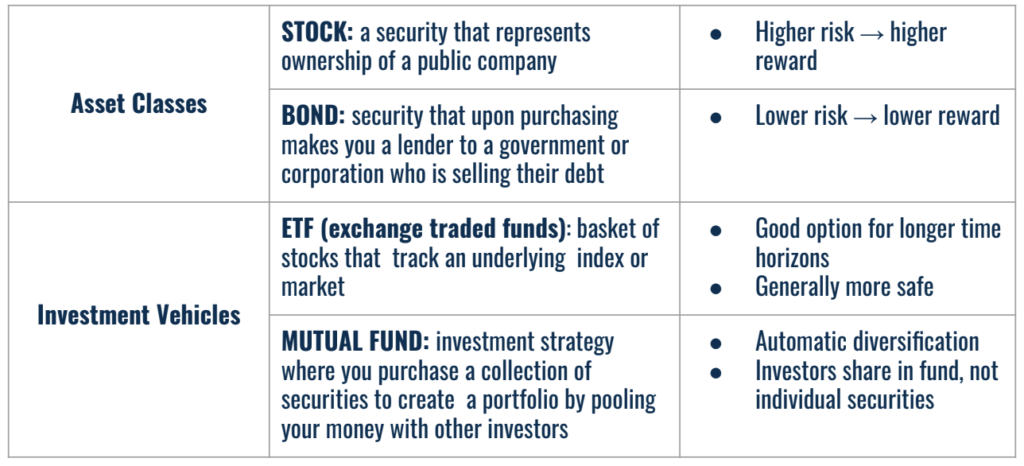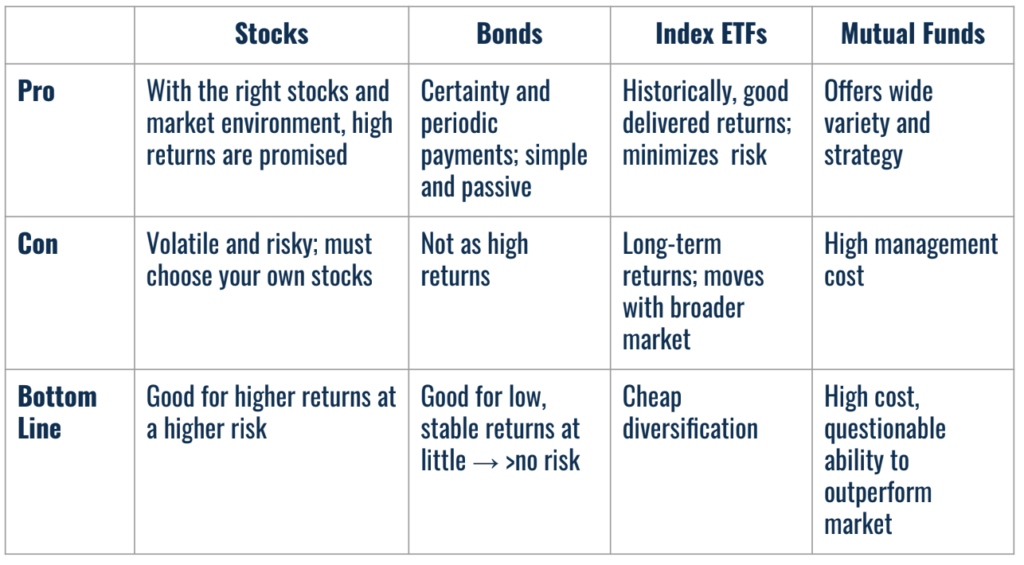 Diversify Your Portfolio
General Rule of Thumb: allocate portfolio to stocks (equities) vs. bonds (fixed income)
Equity Allocation = 100 – Age
Fixed Income Allocation = Age
Diversify your portfolio by including securities from multiple industries. As a result you risk less and in case one sector fails you are secure in other industries.
Consider your needs:
When will you want your return by?
How risk-averse are you?
Can you stomach a downturn?
*content above is brought to you by the Georgetown University Alumni and Student Federal Credit Union
How to Start
Other Resources
Build A GamePlan Investing: A group of student-athletes has come together to demystify investing for college students and low-income individuals. Check out their Linktree to join their stock investing community discord, download a budgeting sheet, and the best part? Demo their Investing Guide and support by leaving a rating, referring a friend, and ultimately purchasing the actual guide afterward! Follow them on Instagram @bag_investing
Invest Early: A Starter Guide Workshop Recap